About Us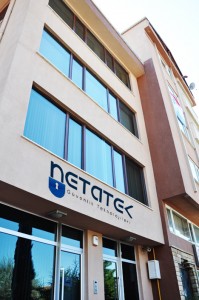 With an experience and knowledge of over 25 years in the Electronic Security industry, NETATEK was founded in order to meet the industry's needs for specialist safe access solutions.
NETATEK knows that high product quality is the first step for security and so, it selects its solution partners in accordance with the quality principles.
Based on this policy, for Door opening solutions, NETATEK has become the exclusive distributor of GIANNI, a company that has been exporting to 70 countries in 5 continents since 1992, without compromising on quality and by taking the security and comfort needs of end users into consideration.
Our company has also undertaken the distributorship of the OPENERS&CLOSERS Company, which is a leader company in Europe concerning locks. We offer the best and permanent solutions to our customers, thanks to our wide product range that conforms to the European and American quality standards.
All the enterprises we represent are fulfilling their responsibilities for a livable world and environment, and they produce low-energy consuming and long-lasting products. Utilization of recyclable material during production is also given utmost attention.
NETATEK offers its customers high quality product solutions to meet their needs in the best way.
The perfect address for high quality locks…